| | | |
| --- | --- | --- |
| | | |
| Some words from | Pink Frits | |
Dear friends in Medan, Abu Dhabi, Riyadh, Stuttgart, Hannover, Hamburg, the other German chapters, Phuket, Cambridge, Kuala Lumpur, Jakarta and Stray Dog...
---

| | |
| --- | --- |
| | We walk on water, and we run on Holsten bleifrei |

The hares

The story about my hash name ... click here...

Hash History
Who knew about the hash before he joined that group of bastards? And that's good. We are a special kind, a worldwide family. So it happenend to me. I lived in a compound in Medan, Indonesia from 1995. In the evening we went to Lili's Bar at the compound. The expats met there and I learned about the hash. The GM Heavy Breather also lived in the compound and one day I went to the hash, and after that every Monday. I got my hash name Pink Frits after three runs. At the next Erection Run I was appointed for Hash Scribe. You don't have a choice actually if you don't want. Every circle I had to write down who got a down-down and for what. And with 200 down-downs in 2 hours you have a lot to do. Until today I have 600 runs and jobs like Hash Scribe, Hash Steward (RA), Grand Master (GM) and presently Hash Haberdash.

Running Club Responsible For Dropping White Powder

White Powder Drop Marks Trail For Participants Of 'Strategic Sport'

August 23, 2007

NEW HAVEN, Conn. -- New Haven police have charged two people they believe are responsible for spreading a white powder around the parking lot of the IKEA store and Bank of America in the city's Long Wharf area. The suspects, 35-year-old Daniel Salchow of New Haven and his sister, 31-year-old Dorothee Salchow of Hamburg, Germany, were arrested and charged with breach of peace in the first degree, a class D felony. Earlier Thursday, the New Haven Fire Department, New Haven Police Department, State Police, FBI, New Haven Health Department and others responded to a call about a white powder in the parking lot of IKEA. The substance turned out to be flour. The Salchows said they are part of a running club that participates in a strategic sport called "Hash House Harriers." The group said was tradition for members to drop the flour to mark their route. The group also said it stopped dropping the flour post the incidents of Sept. 11, 2001. The IKEA store is expected to re-open once the fire department completes decontamination of the affected areas, which is precautionary, according to Jessica A. Mayorga, director of communications for the city of New Haven.
The Frankfurt Hash House Harriers on TV: RTL >>>

Sniffer, Perth:
BEST SCOTTISH SHORT JOKE?
A guy walks into a Glasgow library and says to the librarian,
"Excuse me Doll, diy ye huv ony books on suicide?"
To which she stops doing her tasks, looks at him over the top of her glasses, and says,
"F*** off, ye'll no bring it back!"
More jokes

"Monday is a Hashing Day"
Hashes are non-competitive walks/runs that are from 5 to 8 km in length. Anyone who would like to have fun and drink beer with us is welcome to join the hash.
So come out and see parts of your community that are a little of the beaten path. Hope to see you on trail!

---
For all those who are not familiar with the hare song, click here...
---
Frage:

Wie war im Mittelalter der schwäbische Name für Keuschheitsgürtel?


(Sorry, this can not be translated to English)
| | | |
| --- | --- | --- |
| Hash Shit ... | ... in Medan | |
| | | |
......................................................................................................................................................
The Medan Hash House Harriers

are hashing every Monday at 17.15 h
To go to their Hash (in Sumatra, Indonesia) or at least to the homepage, click on the bottle.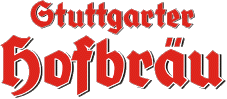 We walk on water, and we run on Hofbräu



gthhh.com

"Where is Filderstadt?"
Infos about Filderstadt and the area, where we are hashing

This site is best viewed with Internet Explorer 5.0.
Copyright @2001 Pink Frits. All rights reserved.
| | | |
| --- | --- | --- |
| to the top | | of the site ... |